Professional Automotive Service for Troy Ohio
Do you need to find an auto repair shop near you? Stop by Cyrious Automotive Repair, we are situated in the heart of downtown Troy's historical district. We have expanded our services over the years to cover scheduled maintenance, and automotive repairs. Our technicians can help you with everything from your next tire rotation or oil change to an exhaust system repair or steering and suspension service.
Give us the chance to earn your business and continued patronage, and discover why families across Troy, Tipp City, Piqua and surrounding communities return to us for service whenever the need arises.
Your Local Auto Repair Shop
We strive to provide you with the best auto repair shop experience. We're proud to service drivers like you across Troy, Tipp City, Piqua and surrounding areas. Our car repair shop has a reputation for quality work, and we aim to keep it that way by continuing to provide you with the best service possible.
From routine auto maintenance to necessary car repairs, our technicians are on hand to keep you rolling.
Areas Served: Troy, Tipp City, Piqua and surrounding areas.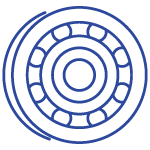 Axle & CV Joint Repair
Your vehicle's axle and CV joint components are integral to the performance and drivability of your vehicle.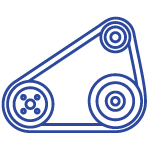 Belts & Hoses
Climate Control Systems
Your vehicle's belts and hoses are involved in processes within the cooling system, air conditioning system, charging system, and engine.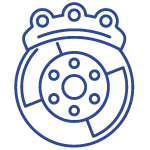 Brake Repair
A correctly functioning brake system is absolutely critical to your safety, the safety of your passengers, and the safety of other drivers on the road.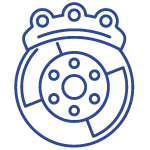 Climate Control Systems
A climate control system is a complex system that requires routine maintenance for increased seasonal performance and operation.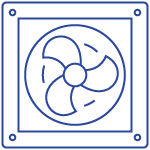 Cooling System Repair
The cooling system consists of a cooling fan, water pump, thermostat, radiator, heater core, heater valve, and various other parts.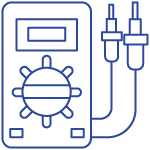 Engine Diagnostics and Performance
Vehicles manufactured since 1996 are equipped with an On-Board Diagnostics System that monitors engine performance. We have the necessary computer diagnostic equipment to properly diagnose your vehicle.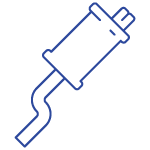 Exhaust System Repair
Your vehicles exhaust system is located on the underside of your vehicle, the exhaust system is responsible for collecting and directing harmful emissions away from the passenger compartment of your vehicle.
Four Wheel Drive System
Four wheel drive systems allow all four wheels on a vehicle to spin simultaneously.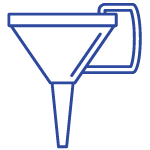 Lube, Oil & Filter Change
Changing the oil and oil filter are one of many preventative maintenance services that help your vehicle run at maximum performance.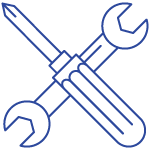 Preventive Maintenance
Preventive maintenance is a necessity to properly maintain the care and protection of your vehicle against potential major auto repairs.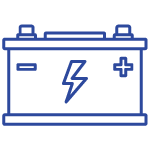 Starting, Charging & Batteries
Your vehicle's starting and charging system is involved in regulating multiple electrical processes to start your vehicle's engine.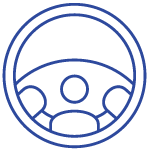 Steering and Suspension System
The steering and suspension system on your vehicle is responsible for maintaining comfortable riding conditions and driving performance.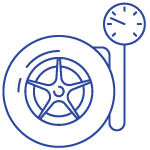 Tire Pressure Monitoring System (TPMS)
Many newer vehicles have a Tire Pressure Monitoring System, operating a vehicle with tires below inflation standards put the overall performance and safety of your vehicle and passengers at risk.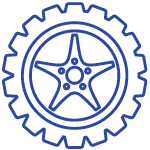 Tire Services
Tires are the component between your vehicle and the surface of the road. Tires are a critical part of your vehicle's suspension system.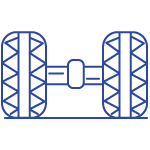 Wheel Alignment
A wheel alignment is a procedure of adjusting the wheels of your vehicle so that all wheels are parallel to each other and perpendicular to the ground.
Custom Wheel Services
Today's wheels are cast or forged and constructed out of steel, aluminum, or aluminum alloy.